Hello my name is Gavin and today I'm talking about the green shirts that all employees wear at TOCC. If you look closely at all of the blogs you will see a green shirt.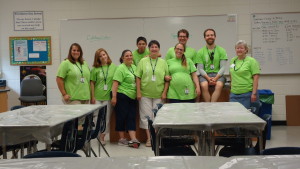 When naming the business in 1993, Miss Ava carefully chose each word.  Miss Ava was all about making something new and building something creative so she wanted to use the word "original". Over the years, she has encouraged each student to make projects reflect their own creativity.
The word "curiosity" has a sentimental meaning. Miss Ava was always called a  "curiosity" by her grandfather, Daddy Mac, because she asked so many questions. In 2014, Louis Davidson, an employee for the past 18 summers, suggested that the word "curiosity" be added to the front of the shirt.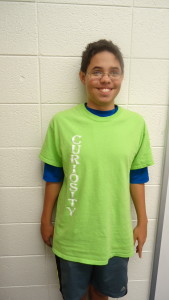 The slogan on the back was written by Miss Ava @ 2010. "Satisfying a child's curiosity is like trying to catch a comet" is the challenge that we face as science educators.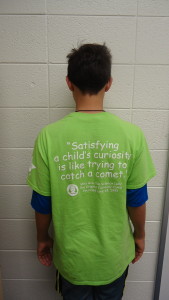 The science lady logo was developed by Albert Dulin when producing the Jr Scientist Dvd in 2006.It is featured on the back of the shirt beside June 14, 1993, the date The Original Curiosity Camp was founded by Miss Ava.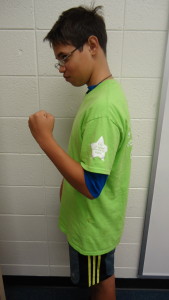 The left sleeve has an emblem of a star with the words, "The Original Curiosity Camp".