Hello my name's Gavin and today I'm looking at the camp called Dissecting Critters. They are dissecting a Shark. Each day they dissect a different animal. They use charts to identify what organs it has. Campers dissect the animal by using a sharp knife and tweezers but Michelle, the camp teacher, makes sure no one gets hurt.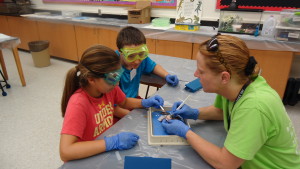 I'll be posting Dissecting tomorrow because it a camp that only runs this  week. It is designed for children who are at least 10 years old.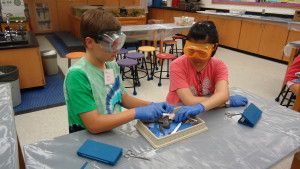 We at TOCC take precautions to make sure your child is safe. They use safety goggles and gloves. Please don't try this at home.