Hello my name is Gavin and today we're doing Dissecting Critters again. In today's camp there dissecting a squid. The squid is one of the more slimy animals and less complicated to dissect.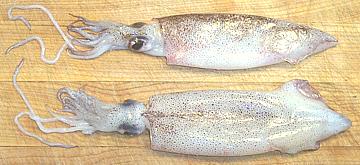 We use this Small Squid as the dissecting animal because of the  ways their organs are different from other animals.
We at TOCC take extra prdecautions to make sure your child is safe at all cost. Please do not do this at home.