Extended Day Enrichment Program
at Queen City STEM School
located at 8701 Mallard Creek Road
                                              Charlotte, NC 28262
Miss Ava established the Extended Day Enrichment Program in August, 2019 where 85 students attend before and afterschool programs that feature science, technology, engineering, and math.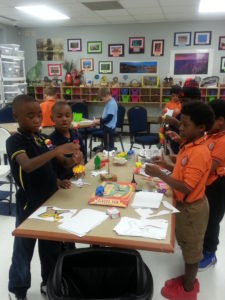 Afterschool activities are offered from 2:40 – 6:00 pm at a cost of $60 per week.
Our program is temporarily closed due to the Corona Virus Pandemic. Consider purchasing the Jr. Scientist DVd to do hands on science projects in the safe environment of your home. All of the materials are available at your local Walmart, Home Depot, or grocery store which you can order on line and pick up without going inside the store.
My staff and I miss all the children so much but it is very important to stay safe at this time. We will look forward to seeing you all again soon.
Miss Ava
The Science Lady