Each month the science center will feature a theme. All programs will be centered around that theme.
Themes
September: DINOS & FOSSILS: Discover how paleontologist identified dinosaurs using fossils. Make a replica of a T-Rex that stands 3 feet tall.
October: OOZE, GLOP, & SLIME : Everyone's favorite way to get messy! Mix ordinary kitchen ingredients to make extraordinary concoctions.
November: EARTH BUDDIES: Learn about animals and their habitats.
December: SCIENCE TOYS: Enjoy building stuff with tubes & knobs, plus plus, straws & connectors, legos, and numerous kinds of building blocks.
January: INVISIBLE FORCES: Demonstrate how stomp rockets overcome gravity, a whirling cup shows how centrifugal force works, and magnetism makes science look like magic.
February: ZAP! ELECTRICITY: Build a circuit board featuring a buzzer, light, and a motor.
March: ROCK HOUNDS: Make a sifter to collect rocks. Identify and label them for your own rock collection.
April: CATCHING CRITTERS: Learn which insects are safe to catch, how some insects go through metamorphosis, and what insects do to help humans.
May: NATURE'S ART: Conduct experiments using dyes with flowers and fabrics to create unique art pieces. Build and paint a bird house.
The Original Curiosity Camp is located at 24060 Christanna Hwy, Alberta, Virginia after renovations are completed. We hope to be ready by September, 2022.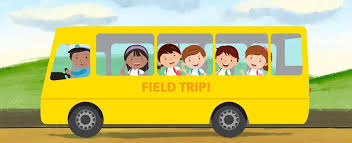 Visits for school groups in grades K – 5 will be offered on Mondays – Fridays from 9 am – 12 pm.
Visits for families and friends will be offered on Mondays – Fridays from 12 pm – 3 pm.
Each visit will include a hands on science activity and a make & take. Cost is $5 per person. Space is limited to 30. Reservations are required.
To make a reservation, call or text Miss Ava at 704-942-8817 or email [email protected]